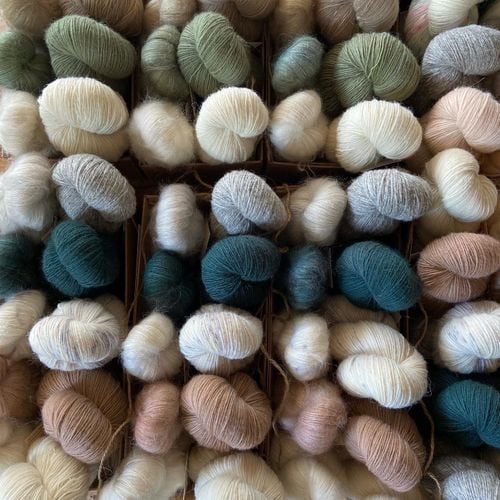 Subscribe to our newsletter


Free shipping in Province of Québec for orders of 200$ and more
Yarn soap with lanonin (110g)
Yarn soap with lanonin (110g)
Yarn soap with lanonin (110g)
Yarn soap specialy made for rustic untreated yarn.
Deeply wash and hydrate naturally the yarn due to the lanolin which is the natural fat of the sheep wool. The scent of rosemary, smells so perfect and has moth repellent and anti-bacterials properties.
INGREDIENTS : Sodium Cocoate (coco), Lanolin (lanolin), Rosmarinus officinalis (rosemary).