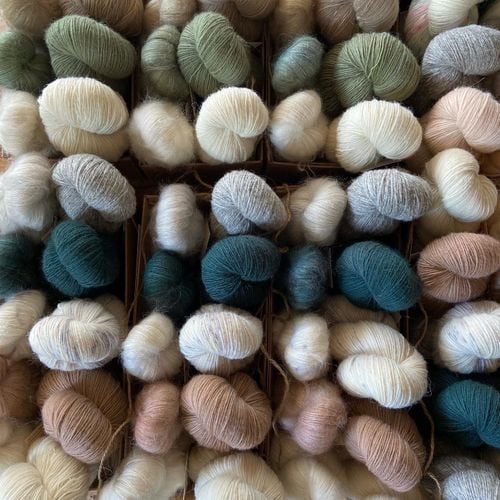 Subscribe to our newsletter


Free shipping in Province of Québec for orders of 200$ and more
Revitalizing/Sanitizing yarn spray (100 ml)
Revitalizing/Sanitizing yarn spray (100 ml)
Revitalizing/Sanitizing yarn spray (100 ml)
Revitalizing/sanitizing yarn spray specialy made for our yarn, cushions and sheep skins.
Revitalize the yarn and wool by giving it a great smell. Rosemary essential oil has moth repellent and anti-bacterial properties. Leaf tea essential oil add more power to pest control. You can keep you yarn clothes safe in your drawer.
Use on clothes and yarn: Simply spray on yarn clothes or cushions.
Use on sheepskin: Shake and aerate the sheepskin a few hours outside in fresh air. Spray on the wool side every week.
100 ml
INGREDIENTS : Alcool, eau, Rosmarinus officinalis (rosemary) , Melaleuca Alternifolia Leaf Water (leaf tea)