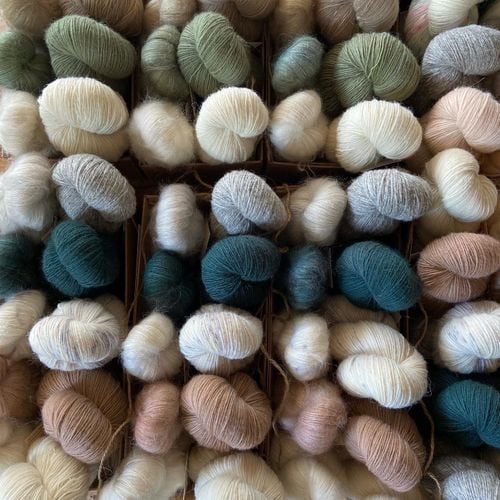 Subscribe to our newsletter


Free shipping in Province of Québec for orders of 200$ and more
.Frisonne Fine w/Jacob - Estelle chiné
.Frisonne Fine w/Jacob - Estelle chiné
One skein of 1 ply virgin wool. Not treated/not superwash.
Rustic yarn proudly made with the wool of our East Friesian sheep we raise:
70% East Friesian / 30% Jacob*
*Jacob's wool comes from a small farm in St-Nicolas, Québec. It gives the natural brown/greyish color to the yarn.
Approx. 865 m (945 yd) per 240g skein
Fingering weight
Aig. 2,5 mm to 3,5 mm
Spun in a canadian mill.
Estelle color: Hand-dye by Les arts textiles du Témiscouta.
Lot 06/2021