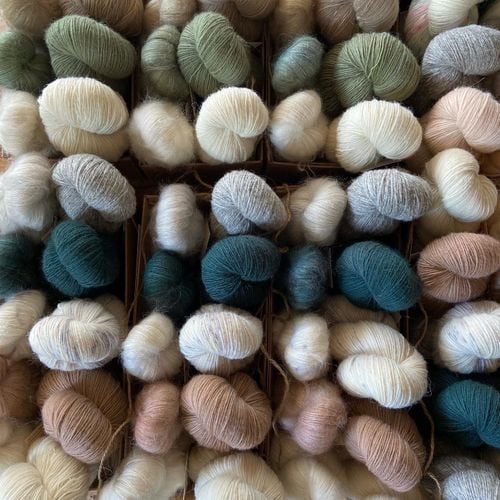 Subscribe to our newsletter


Free shipping in Province of Québec for orders of 200$ and more
Frisonne des champs - Tourteau
Frisonne des champs - Tourteau
Frisonne des champs - Tourteau
One skein of 2 ply fine wool. Not treated/not superwash.
Rustic yarn proudly made with the wool of our East Friesian sheep we raise.
80% East Friesian wool from our dairy sheep
20% Hemp
Fil fingering
Approx. 400 yards / 365 m
112 g / 4 oz
Aig.: 3-4 mm
Hand-wash hand dry flat
Lot: 05/2022
Hemp add very unique caracteristics to this yarn. Ideal for your summer projects!
Spun in a canadian mill and hand-dyed in Québec by Les arts textiles du Témiscouata