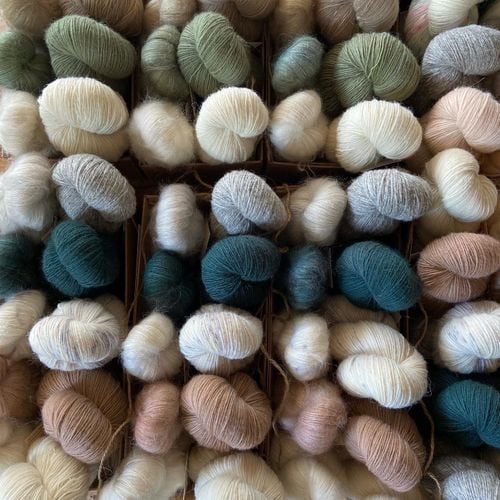 Subscribe to our newsletter


Free shipping in Province of Québec for orders of 200$ and more
Frise et bouclettes -Gift set 4
Frise et bouclettes -Gift set 4
Frise et bouclettes -Gift set 4
2 ply fingering yarn.
Composition:
50% East Friesian wool from our farm (québec)
20% Mohair from Les belles bouclettes (Ontario),
30% Canadian Rambouillet
Total of 434 m per 110g (532 yd per 4 oz)
1x 55g color Junglans (brown)
1x 28g natural white
1x 28g color Tanacetum ferrum secundo (vert pâle)
Aig. 2.25 à 3.00 mm
Naturally dye by Kalea the luddite. Lot 12/2022
Spun in a canadian mill.